Kiser's Orthotic & Prosthetic Services, Inc. was founded by Michael Kiser CO and Frances Kiser CPO.... a husband and wife team dedicated to assisting the amputee and orthopedically challenged person to regain their normal life styles in New Hampshire, Vermont, and Massachusetts.

We are located in Keene, New Hampshire and also in Turners Falls, Massachusetts. Both offices earned the highest certification available by The American Board for Certification in Orthotics and Prosthetics located in Alexandria, VA.

In prosthetics KOPS utilizes the latest technologies like the MAS socket, Microprocessor knees such as the C-leg, and the Plie knee.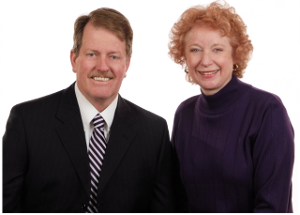 We fit vacuum below knee sockets like the Harmony system. We also offer all energy storing feet. In upper extremity we fit myoelectric hands and elbows including rotators, and fit biceps cineplasty. We are iLimb certified.

In orthotics KOPS makes most orthosis on site in our full laboratory. We fit the Boston brace, Charleston Bending brace, and Providence brace for scoliosis. We fit Cascade DAFOs, Benik products, DMO (Dynamic Movement Orthosis), SPIO vests, TheraTogs, Stance phase knee joints, Arizona AFOs. We make custom foot orthotics for most foot conditions including plantar fasciitis and posterior tibialis deficiency. We make Ultra flex dynamic stretching orthosis to treat contractures.

Our main office is located in the picturesque Monadnock region of Keene, New Hampshire. Our building is one-story with no stairs or ramps to traverse, and there is ample parking directly at the front door. Plus, all hallways are six feet wide for easy wheelchair access. Our Turners Falls office is handy for the residents of the Pioneer Valley of Western Massachusetts. Both offices are convenient to Vermont residents and we provide service to hospitals in this tri-state area.

Qualifications
1. Practitioners are all Board certified by The American Board for certification. They exceed the continuing education requirement.
2. Both facilities are credentialed by the American Board for Certification.
3. Kiser's Orthotic and Prosthetic Services has been providing care for 25 years and both Mike Kiser with 36 years of experience in Orthotics and Frances Kiser CPO has 34 years experience in Orthotics and Prosthetics
4. KOPS meets all 30 Medicare DMEPOS supplier standards.
5. We are a member of AOPA, ABC,AAOP and OPGA.